Give Back Bath Time — Bellatvita Auto Bath Lifter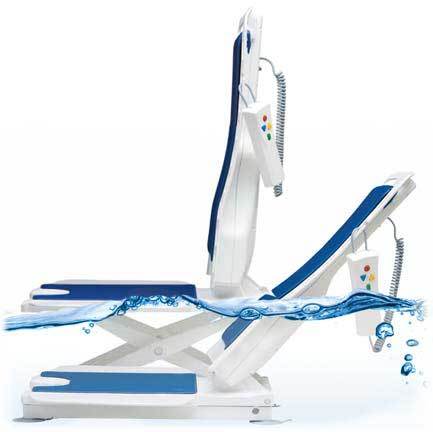 Life's simple pleasures can often be taken for granted until it's made too difficult to enjoy due to mobility challenges or fear of falling. The Bellavita Auto Bath
Lift by Drive is annually one of the most popular holiday gifts for seniors living at home. Seniors suffer more falls and accidents in the bathroom than any other room in the home. And the simple joy of bathing turns into a fear for many seniors as they struggle with balance issues and muscle weakness.
Caregivers and seniors are enthusiastically surprised when they learn that a powered bath solution exists. And the Drive Bellavita model is the most popular model on the market. Just $490 with promo code SAFEBATH-DEC75 + Free Shipping

Safe, Ergonomic & Easy PowerPour Tipper — Uccello Kettle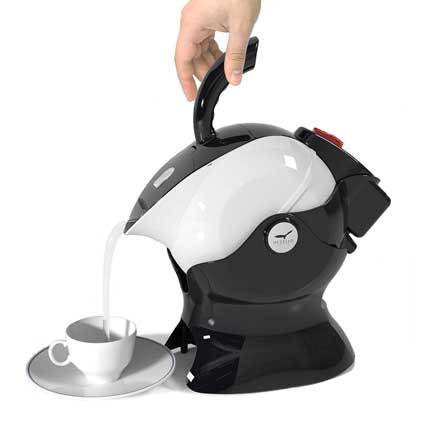 Effortless and safe pouring with the Uccello Kettle ergonomic electric PowerPour tipper. The unique PowerPour technology and practical assistive design creates a non-weight-bearing 'tilt and pour' action from the ergonomic handle that directs hot water to the fixed position of the cup WITHOUT removing the kettle from its cradle.
Boil and pour without having to lift or risk missing the cup, and auto shut-off protection to prevent overheating. A perfect gift for the holidays! Just $84 with promo code HOLIDAY-5

Touch Your Loved One with Soft, Warm Therapy — Comfort Touch Neck Pillow
Give the gift that treats tired and sore neck muscles with instant soothing warm or cold therapy. This soft and luxurious velour pillow with ergonomically-designed memory foam provides support for the head and neck while at home or not the go. The comfortable shape molds to the neck, head and shoulders perfectly. Insertable gel packs (included) target up to 3 locations for hot or cold therapy. 3 reusable gel packs and a travel bag for easy storage and portability are included.
This neck and shoulder contouring neck pillow will be a long lasting reminder of how much you love someone. Just 32.99

Tingly Innovation that Blocks Pain and Provides Relief — Rebound TENS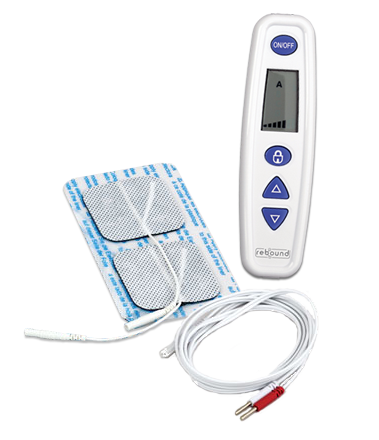 A pain relief device like no other, the battery-operated REBOUND Health TENS device (Transcutaneous Electrical Nerve Stimulator) is non-prescription therapy that works through the skin, blocking pain signals from reaching the brain by emitting a "tingling sensation" to help manage muscle and joint pain. Simple to use, affordable and incredibly effective. The REBOUND was the Winner of the "Innovative HME Retail Product Award" at the 2016 MedTrade home care show.
This will be a sensational gift this holiday that will continue to give much welcomed relief from join and muscle pain in the hips, lower back, mid-back, elbow, wrist, shoulder, arms, knees and ankles. Just $44.99

A Ticket to Cloud 9 — Cool Air Pillow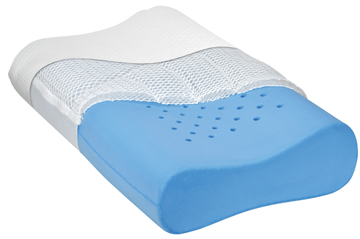 A gift from the Contour Products line of specialty sleep, support and wellness products is something that
will be appreciated year-round. And the Contour Cloud "Cool Air Edition" pillow is the perfect gift this year. This specialty pillow's material features a 3-layer ventilated construction that wicks away perspiration and body heat, and offers two different heights (4.5" and 4") depending on which way you flip it for an orthopedically designed edge to accommodate the head and neck.
This ventilated premium memory foam core pillow is perfect for maximum cooling at night. Just $54.95

A Stocking Stuffer to Snuff Out Arthritis Pain — IMAK Arthritis Glove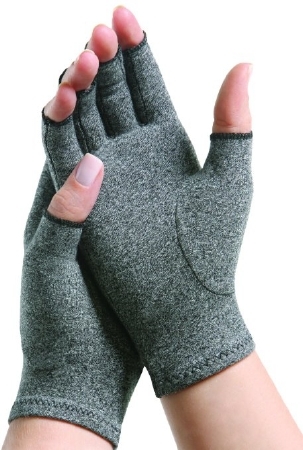 Joint and muscle pain in the hands can be a debilitating issue for many people as they age. IMAK Arthritis Gloves feature a unique design that provides mild compression for warmth and helps increase circulation, which ultimately reduces pain and promotes healing. Perfectly designed to relieve pain, swelling and cold hands and still allow the skin to breathe and stay dry. They are the only gloves on the market to have earned the Arthritis Foundation's "Ease of Use Commendation" for its design.
These pain relief gloves will make a thoughtful and much appreciated stocking stuffer this holiday. Just $19.99 to $22.95

Pain Relief Therapy — Therabath Pro Paraffin Bath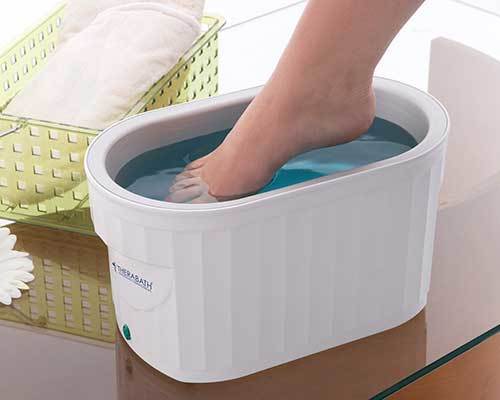 The Therabath Pro Paraffin Therapy TB6 Bath offers intensive heat therapy to relieve pain, inflammation and stiffness caused by arthritis. Therabath nourishes the skin while penetrating heat soothes aching joints, relaxes stiff muscles, and eases arthritis and tendonitis pain. Worry-free relief that's easy to use and clean. On Sale Now for just $179.99 + Free Shipping

Easy Access — Padded 360-degree Swivel Seat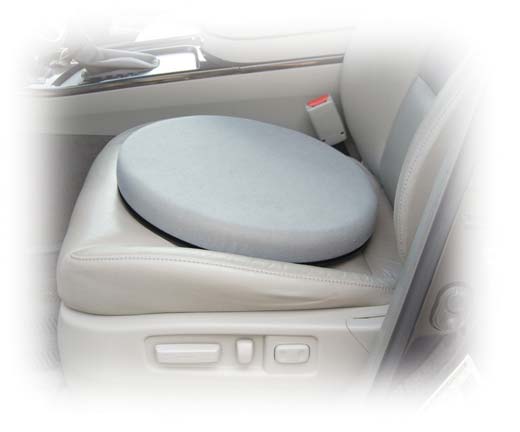 Struggling to get in and out of a car seat or on and off a chair can be frustrating and dangerous for both seniors and caregivers. Drive's Padded Round 360-Degree Swivel Seat makes getting on and off chairs, car seats and stools easy. Once seated you can easy swivel your knees and hips to make entry and exit from any seated position less challenging. Durable and stable, this gift weighs only 3.25 lbs. and is easy to carry anywhere you and your loved one need to go! Just $27.99

A Personal Assistant — Reminder Rosie
Struggling with the challenges of memory loss can be frightening for both seniors and caregivers. Assistants like
"Reminder Rosie" are extremely beneficial with helping seniors maintain their daily routines, which prolongs the ability to remain independent and in the home. Reminder Rosie by LifeAssist is a simple, hands-free and inexpensive solution to remember medications, appointments and every-day tasks. All assisted with voice activated technology. Just $92.99 with promo code HOLIDAY-5